For the price of 3 cocktails at your favorite bar, taste the world through our monthly curated boxes of treasures. 
Share this page with your network:
Whether you are a bougie foodie, artsy wanderer or fashionista, Globox Village allows you to travel the world from the comfort of your home. 
From local to global travel plans, our curated boxes are the perfect monthly getaways to break you free from your daily routine. 
Don't miss the next departure. 
Every village deserves a Chief. Meet Nina, Founder of Globox Village.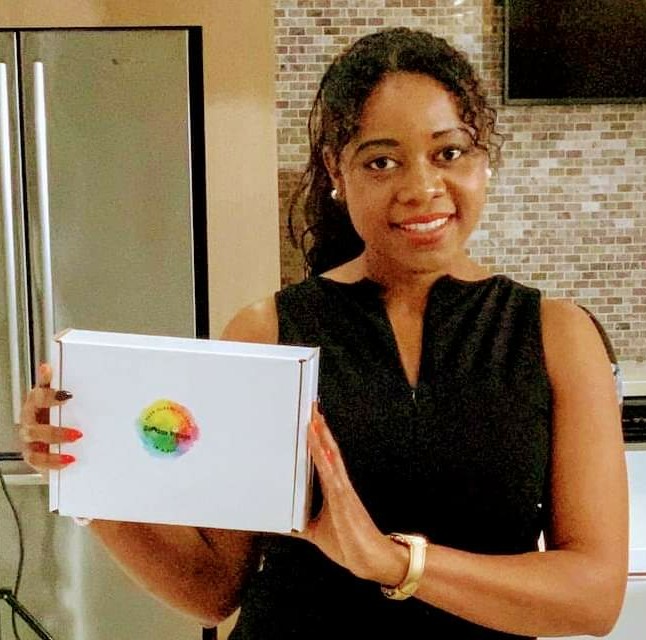 In 2011, I moved to the U.S with pockets empty of American dollars but full of American dreams. Why? Because living the American dream as a black African immigrant was oxymoronically the only nightmare I was looking forward to. I was young, ambitious and looking back very much naive. 
I am an ambivert. When I am not sweating equity for Globox Village, I enjoy watching Shark Tank (Marc, Lori and Barb are my favorites -  if you care to know) from the comfort of my tiny studio. I turn into a social butterfly when I hike the streets of Silverlake in Los Angeles with my friends. 
What can I say? Hipsters make me happy!
Like myself, about 59% of Americans are vacation deprived.  Time and money seem to be the biggest reasons behind it but let's face it, there's gotta be a better way.
Introducing my first-born baby,  Globox Village. A subscription box that gives you a wide taste of the world all from the comfort of your home. 
 I hope you find this newborn baby as beautiful as I do because our journey is just getting started and we want you to be part of it. 
Nina - Founder and Chief of Globox Village